OUR STUDIO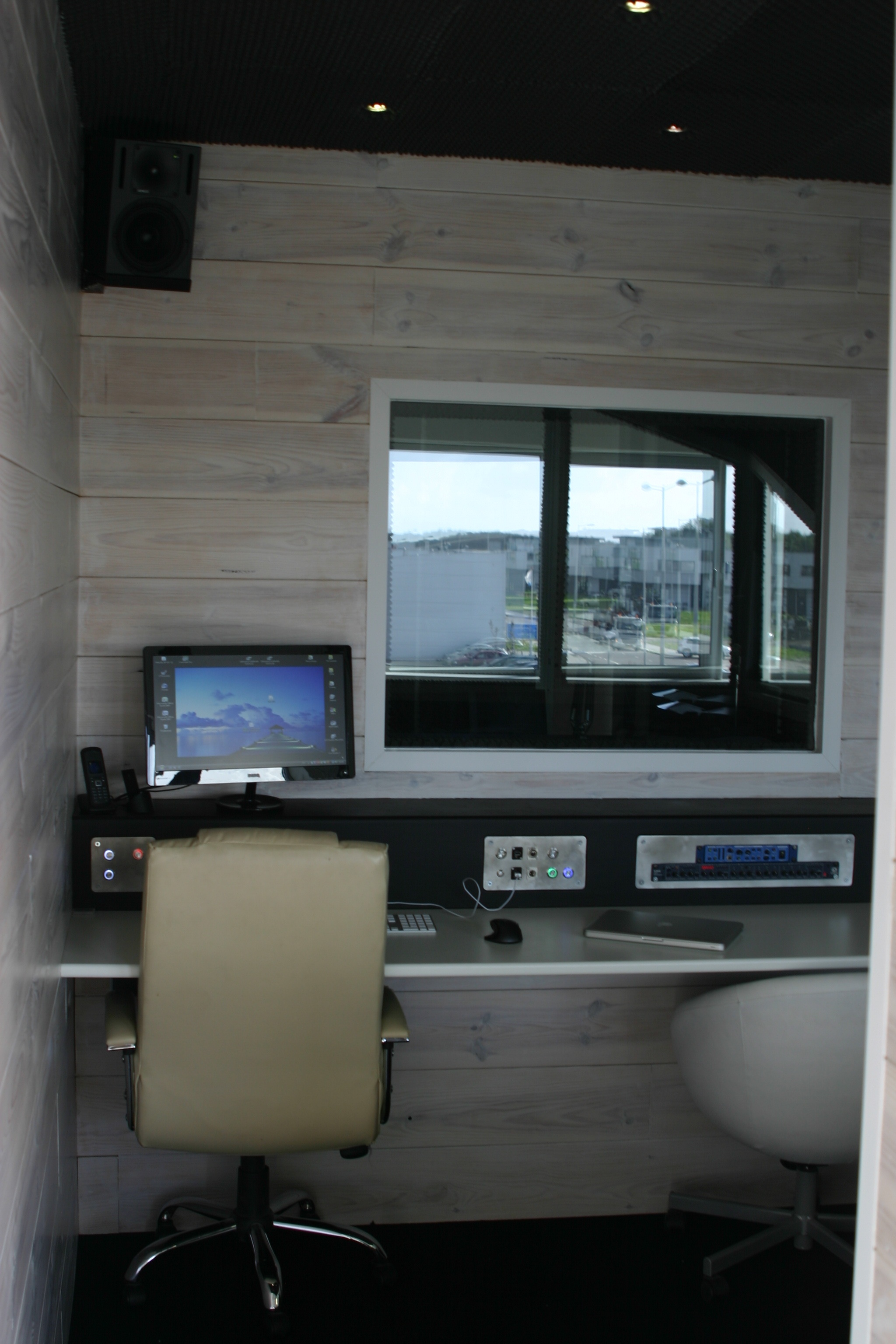 Our office was built around an important part of our company, the beating heart of DEDACOM: our recording studio.
We have built a so called "floating studio", with a floor mounted on acoustic isolators separate from the actual floor of the building. This reduces the chance of outside activities influencing the recording to zero.
The walls have been insulated using multiple layers, so that sounds coming in from the other areas or outside will not cause any inconvenience during recording. We have provided a computer screen making it possible to provide the voice talent with digital texts – no more rustling papers!
Amply installed LED lights in the insulated ceiling offer comfortable lighting.
There are two separate rooms. In addition to the large booth we also have a director's room for the director/producer which offers plenty of room for clients who want to be present during the recording session. Of course this is always discussed beforehand.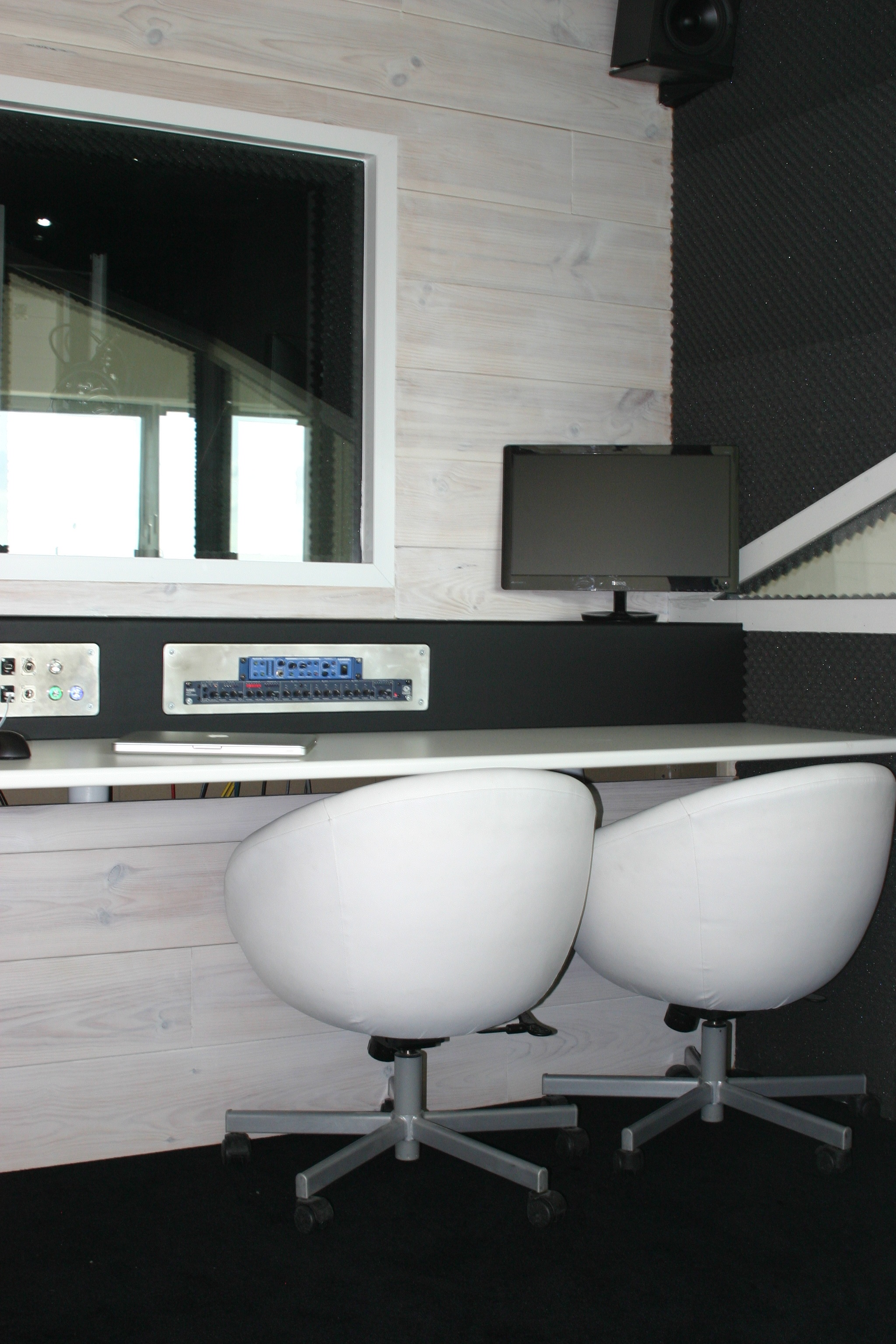 While enjoying a drink from our adjacent kitchen, you can direct the recording yourself, or you can introduce your clients to the people behind the sound.
Would you like to book our studio? It is available for €. 95,00 per hour (excl. VAT).